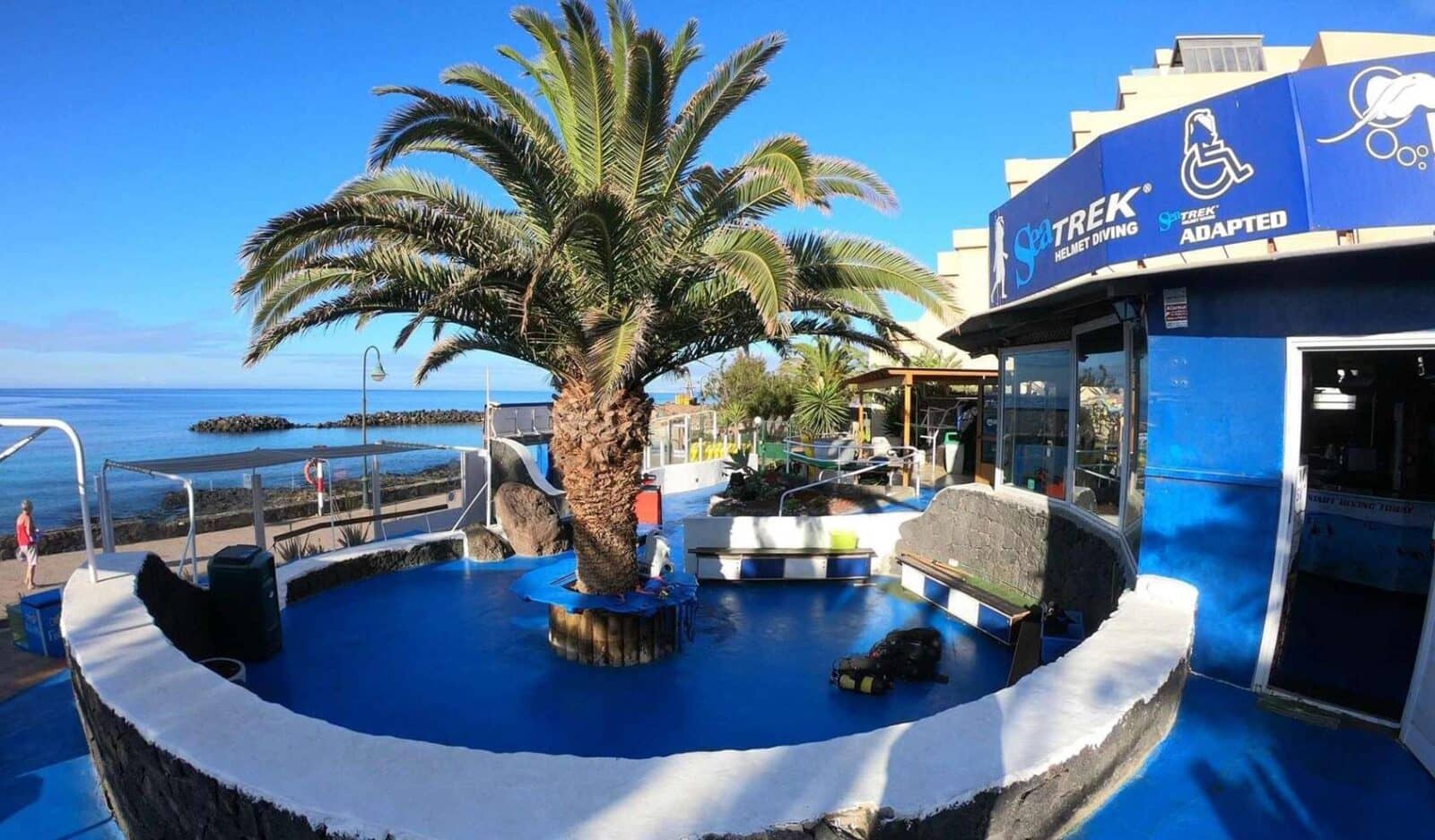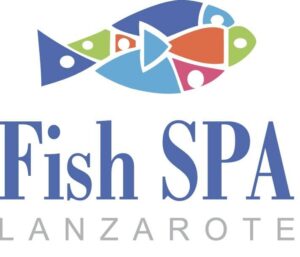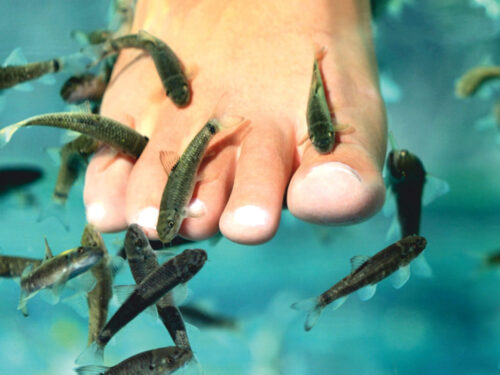 What is Icthyotherapy?
It consists of putting your feet in a fish tank full of rufa claw fish or doctor fish while you gaze at the view of the Jablillo Beach. These aquatic species suck out the dead cells that may be on our feet, leaving the skin smoother and softer.
Why choose Fish Spa Lanzarote in Costa Teguise?
We are located on the seafront, opposite Jablillo Beach, with incredible views and we are the only Icthyotherapy centre in Lanzarote.
Just come and let Dr. Fish will pamper you.
INFORMATION
HOURS: 08:30 am to 17:00 pm.
No need to book.
IMPORTANT:
The therapy cannot be performed by people with fungus, wounds or skin diseases.
PRICE:
9.50 € 15 minutes
10 € 40 minutes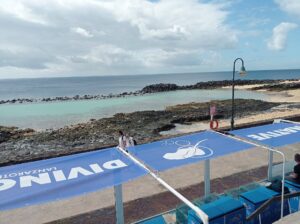 What is ichthyotherapy used for?
This method is mainly used to clean dead skin from the feet. It is therefore basically considered a cosmetic treatment. After four or five sessions, the feet are dramatically softened, including corns and calluses. It improves already healed wounds and is very beneficial for psoriasis, as it helps to regenerate the damaged areas with very good results. In some countries, such as the Netherlands or Germany, it is used as a therapeutic treatment for these cases and is even included in some health insurance policies.
On the other hand, it also improves the peripheral blood circulation, since the fish perform a small massage, giving in turn a pleasant tingling sensation of well-being and relaxation.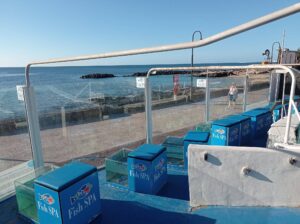 Who is the Garra Rufa Doctorfish?
This is the scientific name of this small amphibian-like fish that lives in the semi-warm waters of some river basins in Eurasia, especially in Turkey.
The specimens usually used measure between three and six centimetres (reaching ten to twelve at maturity). They have no teeth, they only suck, so they cannot cause wounds. They also have a healing substance, an enzyme called dithranol, which is sometimes used as an ingredient in some regenerative creams, especially for psoriasis.