Try Scuba Diving SSI
The Try Scuba Dive is your first diving experience, where you will experience how amazing it is to breathe under the sea and discover its marine life. You will learn the basics of safe diving and if you really enjoy it, you can sign up for the full SSI Open Water Diver course and get your first certification up to 18m. Are you ready to explore all the seas of the world?
Book your experience!
If you decide to take the next step and do the full SSI Open Water Diver course, you'll get a super 15% discount!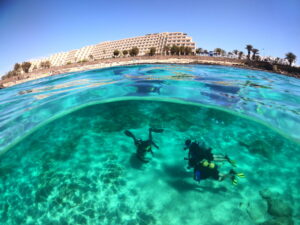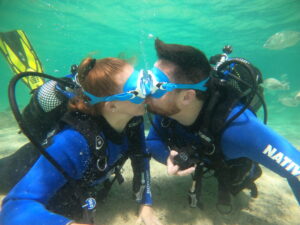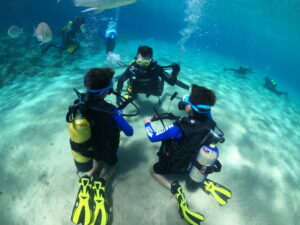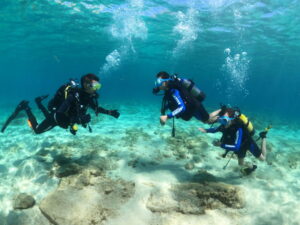 Try Scuba Diving
Minimum Age:8 years old.

Price for children from 8 to 9 years: 60€.

Photos and videos 25€ ( USB )→ 40% discount if you book directly on our website.

Certification Prerequisites:None

Academic Sessions:Try Scuba Pool.

Pool/Confined Water Sessions:1.

Maximum Training Depth:5 meters / 15 feet.

Suggested Duration:2 hours.