Maps of the best dive dives in Lanzarote such as Cueva de las Gambas, La Catedral, Los Fariones, Blue Hole or Playa Flamingo, the famous veriles how the Veril of Playa Chica in Puerto del Carmen.
You choose where to dive in Lanzarote!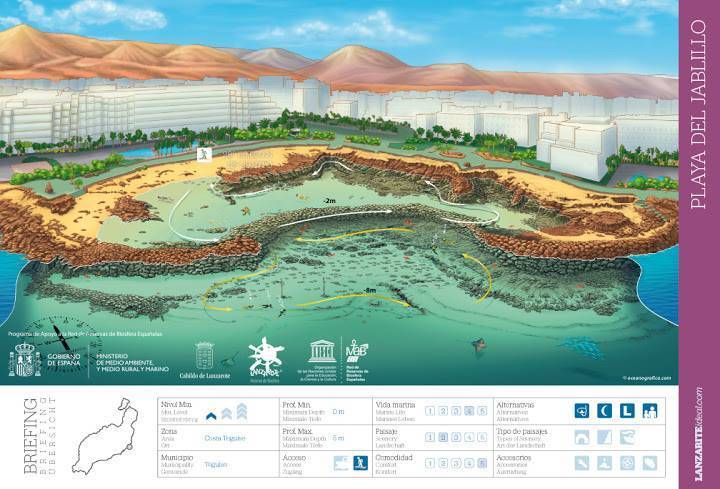 Costa Teguise
Artificial bay that offers safe and calm waters, ideal to begin in the dive. It has a varied and abundant marine life.
In the bay they find shelter groups of salemas, sargos, galanas, black fulas, pejeverdes and also spider crabs.
Mala
Both routes allow adaptation to different levels, varying the maximum depth of the dive. In caves and hollows it is interesting to look for animals such as moray eels, octopus, giant anemones, briotas and even shrimps.
Arrecife
Its grand entrance reveals a space full of color and life. In the background a small hollow reveals a beautiful space where the alfonsitos are protected from the light. In its walls and ceiling you can find thousands of organisms that give a spectacular color. From the inside you can see the blue of the ocean.