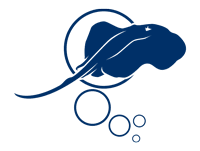 DIVES IN COSTA TEGUISE
One of the main turist destinations in Lanzarote is also the place where we opened our first PADI diving school. In Costa Teguise we dive in the Playa del Jablillo, a simple and ideal immersion for all ages.
PLAYA DEL JABLILLO
The marine life is diverse and abundant with many groups of salema, bream, seabream, ordinary damselfish, exotic and brightly colored ornate wrasse, spider crab and wide-eyed flounders.
Access is from the beach and crossing the bay from one side to the other. The maximum deph is 3 meters.