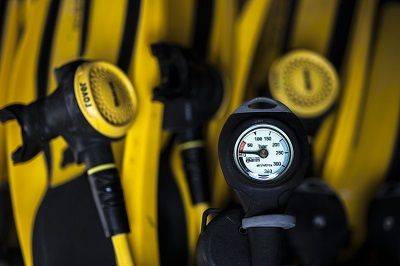 If you have fallen in love with diving, discover the methodology and courses from initiation to advanced diving.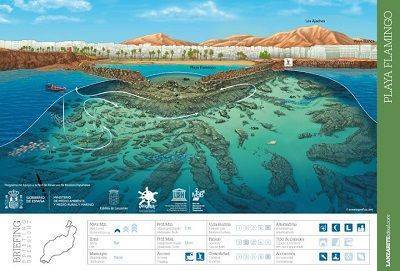 Diving dives like Cueva de las Gambas, La Catedral, Los Fariones, Blue Hole, Playa Flamingo or veriles like Playa Chica in P. del Carmen.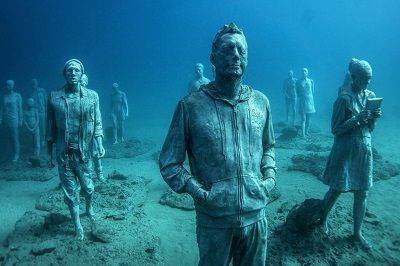 Discover the underwater museum in Lanzarote, for that you need to be a certified diver.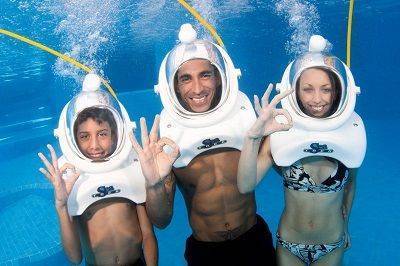 This new experience will make you feel zero gravity like on the moon surrounded by a stunning marine life.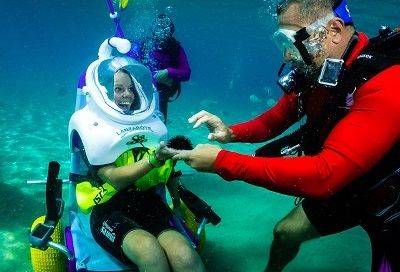 Sea Trek for people with reduced mobility is a new product that we are developing and improving.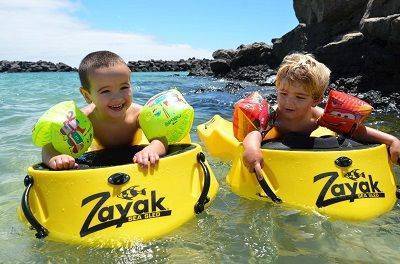 The easiest way to snorkel, being able to breathe through mouth and nose without using the conventional glasses and tube.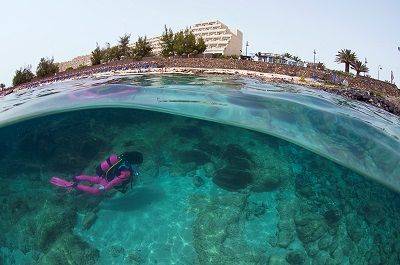 An ideal beach for diving, snorkeling, swimming, water activities or just relax.Look at us on the webcam.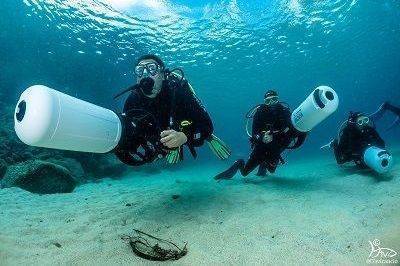 Snorkel with Scooter, if you want fun and immerse yourself like a fish, let yourself be carried by our Scooters.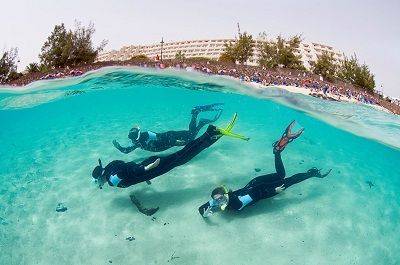 We have a snorkel pack with glasses, tube, fins and wetsuit to enjoy in full conditions of the practice of snorkeling.
About us
Native Diving is a PADI 5 star Dive Resort that is working in Lanzarote since December 1999 we have tried to give our customers the best service and attention and the best dives in the island.
Lanzarote
Lanzarote is famous because of his fabolous weather and an extense amount of assorted immersions, with a lot of animal species and varied underwater landscapes.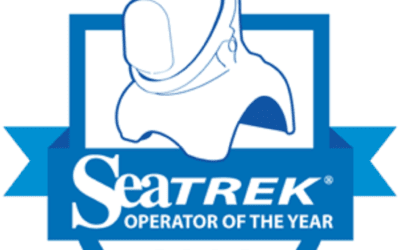 One of our primary missions at Sea TREK is to make the underwater world accessible. We like to tell people, "if you can walk and breathe, you can Sea TREK"– it's our way of expressing the ease of the experience and the broad demographic that can participate. Recently...
read more
Don't be shy
If you have any doubt do not hesitate to contact us